'Storage Wars' hoards record ratings in season premiere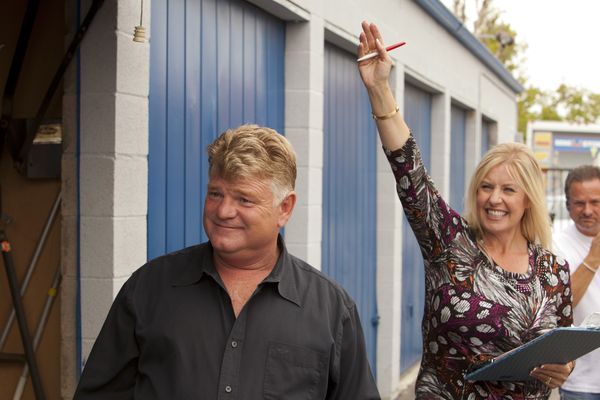 "Storage Wars" has just lifted the door on some record ratings.
The A&E reality hit about storage auctions delivered 5.1 million total viewers in its Season 2 premiere at 10:30 Wednesday night, according to the Nielsen Co. That was the second half of back-to-back premiere episodes; the first scored 4.5 million viewers.
That makes it the highest-rated series telecast in A&E history. Perhaps more impressive: The hour beat original episodes of NBC's reality dating show "Love in the Wild" (4.6 million) and ABC's newsmagazine "Primetime Nightline" (3.2 million).
"Storage Wars" is structured as a competition among professional buyers who bid on the unclaimed contents of commercial storage lockers after getting just a quick glimpse inside.
Trackers, what do you think of "Storage Wars"?
ALSO:
Comic-Con comes back with more TV goodness
Shannen Doherty will get hitched on new reality show
Heidi Fleiss flies into bird trouble on Animal Planet special
-- Scott Collins
twitter.com/scottcollinsLAT
Photo: Dan and Laura Dotson on Season 2 of "Storage Wars." Credit: Stuart Pettican

Jorja Fox returning to 'CSI: Crime Scene Investigation' as series regular
Start Trading Today. 30 $0 Online Trades Per Month & No Annual Fee.
Try Google AdWords. Claim Your $75 Coupon Now!